March 20 – 2007Â
I follow English football pretty closely, but I had to go to Wikipedia to learn about the Unibond Premier League:
The Northern Premier League, known in recent years as the UniBond League under a title sponsorship contract, is one of the regional English football leagues which sits directly below the Football Conference. Due to restructuring, from 2005 onwards its champions have been promoted to the Conference North division rather than the Conference National as was previously the case.
So at one league below Conference National, that would make the NPL…uh…6 steps below the Premiership.Â
Surely that's a long row to hoe, but by increasing league revenue, teams can make the jump to Conference North with an improved chance of survival. And what better way to raise revenue than a transvestite sturdily built woman in bra and panties directing you to the league's website? (Probably NSFW…but no more offensive than the love-child of Tootsie and When Harry Met Sally.)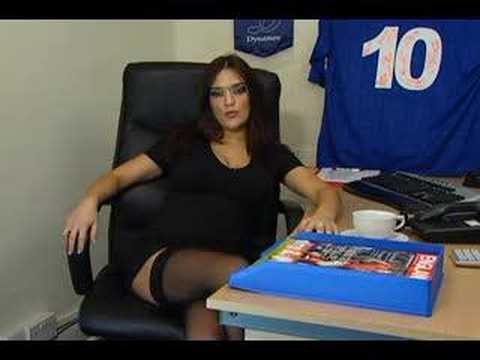 Good God.  I can't see proud clubs like Frickley Athletic, Leek Town, and Sheepshed Dynamo signing off on such a thing. But then again, Premiership riches beckon.
Note:Â Apparently Wigan Athletic won the NPL in '74-'75…so there's that.Â